We have a dedicated Pool room with over table lighting and plenty of room around the table. If Pool is more your game try our pool room. The immaculate pool table is suited to even the most serious pool players.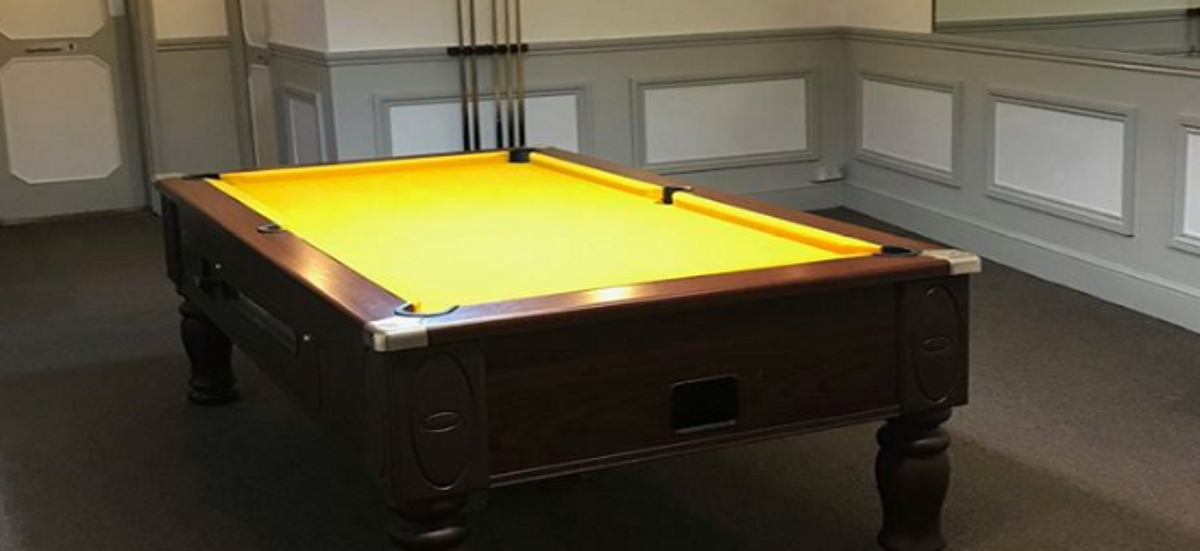 We have recently installed a new Pool table in our bar area. This new table is proving to be very popular and offers a relaxed environment to play in.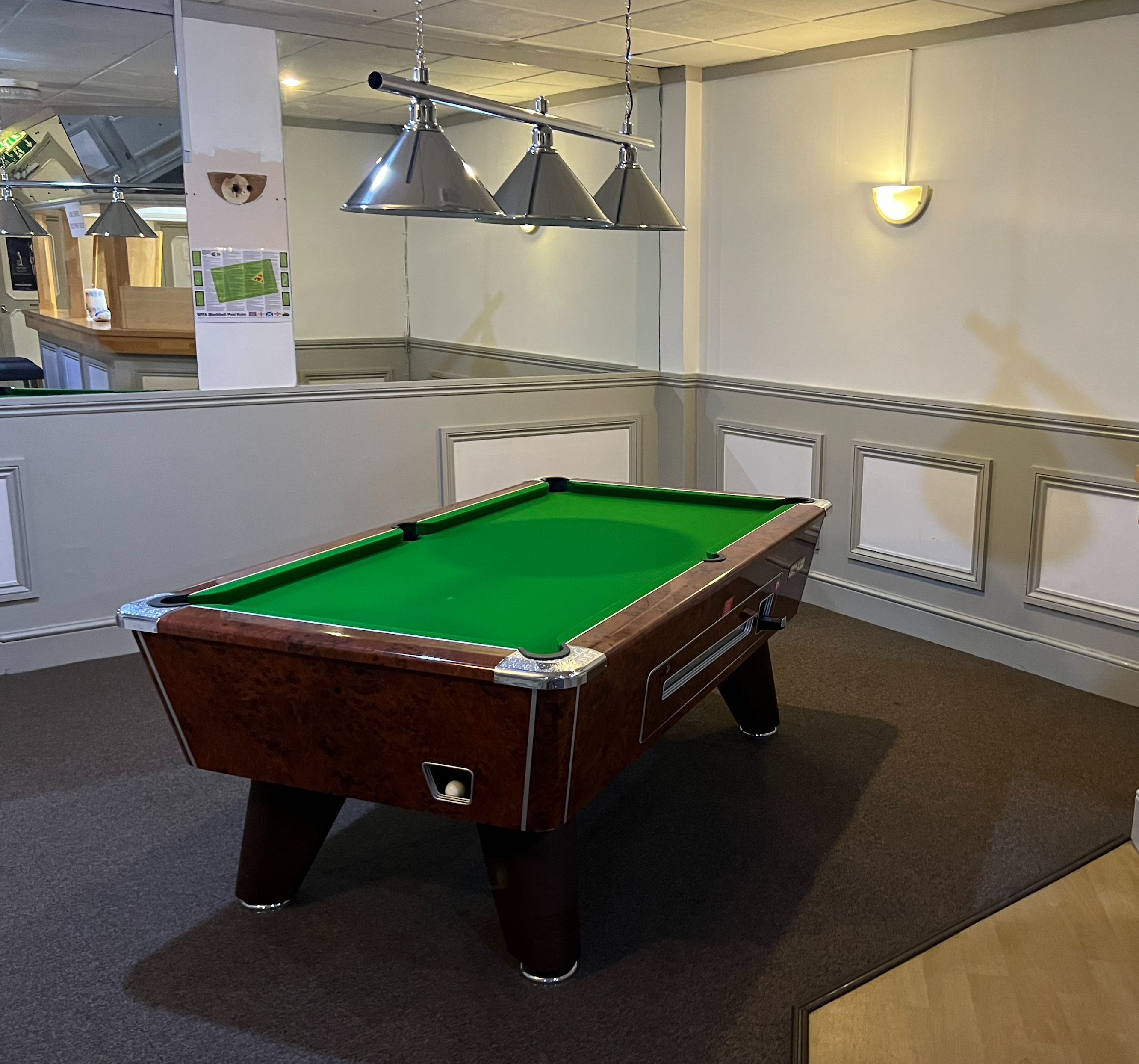 The game of Pool, formally known as Pocket Billiards, is an umbrella term used to encompass the many forms of Pool played today. These include 8-Ball, 9-Ball, Spots & Stripes, Yellow & Black, Straight Pool to mention a few.
The first recognizable form of billiards was played in France during the 1340's. Similar to croquet it was played on an outdoor lawn. Eventually it was moved indoors and played on a table covered in green cloth to resemble the lawn it moved from. By the time of the early 18th century indoor billiard had become one of the English gentry & French nobility favourite pastimes.
By the early 19th century the game had started to evolve into a game more recognizable as the games played today. Both Snooker and Pool have evolved from the early game of Billiards.