We organise 4 internal snooker leagues for members wishing to play a little more competitively and take advantage of playing different opposition. A great way of meeting other members and making new friends with games arranged on a WhatsApp that we have set up where results and league tables can also be viewed.
Promotions and relegations work as in football with great trophies and of course a booby prize for the loser of the bottom league and this is a much coveted award.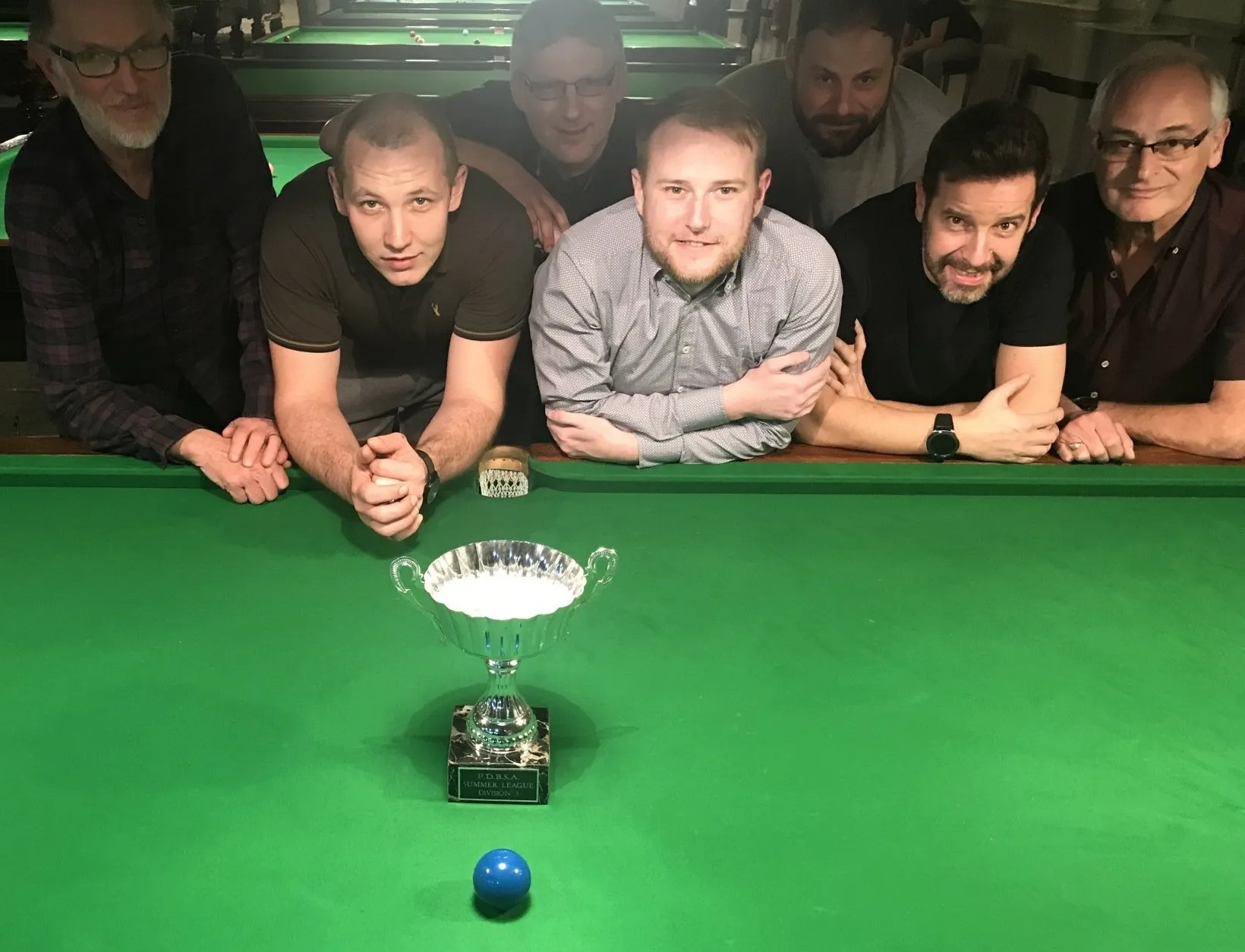 Portsmouth District Billiards and Snooker Association arrange Inter Club Leagues and matches are played on a home and away basis amongst other local clubs and take place usually on a Thursday evening. We have teams of our members playing in these leagues.
Our Past Achievements
Craneswater A Summer Division 1 Winners: 2017, 2016, 2013, 2012, 2010, 2002 - 2008
Craneswater Q Summer Division 2 Winners: 2017, 2015
Craneswater R Summer Division 2 Winners: 2013
Craneswater Z Summer Division 2 Winners: 2012
Craneswater Z Summer Division 3 Winners: 2005
Craneswater A Winter Division 1 Winners: 2014 - 2019, 2010, 2009
Craneswater Z Winter Division 3 Winners: 2013